Your cart is empty.
You can fix that!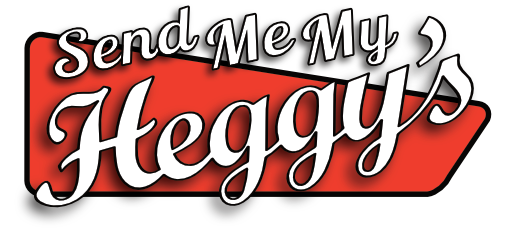 Get a full pound of Fresh Roasted Nuts, sent every month, for a whole YEAR!
Heggy's is just two miles from The Pro Football Hall-of-Fame
Heggy's is just blocks from the massive Aultman health complex, corporate headquarters for Timken Company and the Stark County Fairgrounds, and just two miles from the Professional Football Hall of Fame, McKinley's National Monument and downtown Canton, Ohio. If you are in the area, we hope you will stop for a visit.
---
Driving Directions
From I-77, exit Tuscarawas Street, drive west 1 mile.
Since 1950, Canton patrons have enjoyed homemade premium small batch Heggy's ice cream on cones, in milk shakes, sodas, malts and of course sundaes. To stand out among other ice cream shops in 1950, Heggy's chose rich 14% butterfat ice cream mix putting it into the premium classification while others used less expensive 12%, 10% or even less. The first ice cream maker was Forest "Fat" Sundheimer who made ice cream every day for sixteen years. Vanilla, chocolate, strawberry and butter pecan made up about ninety percent of the production with other flavors like chocolate chip, cherry vanilla, orange pineapple and peppermint stick filling out the menu. For the first twenty years, most carry out ice cream was sold in hand packed quarts and pints. Hand packing compressed some of the air in the ice cream making it smoother and creamier.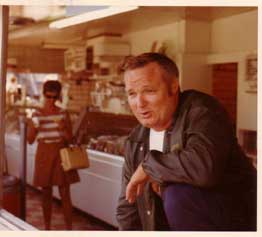 Harry Heggy was the original owner of Harry's Nut House on East Tuscarawas St. in downtown Canton during the late 1930's and early 1940's. It was a small restaurant that also sold fresh roasted nuts and his brother Ben's chocolates. Ben was the founder of the Ben Heggy Candy Co. which is still located at its original location on Cleveland Avenue in Canton.
Join the Heggy's Mailing List
for monthly offers, discounts and coupons on new products and old favorites!