Ben Heggy's hand-crafted Chocolates and Caramels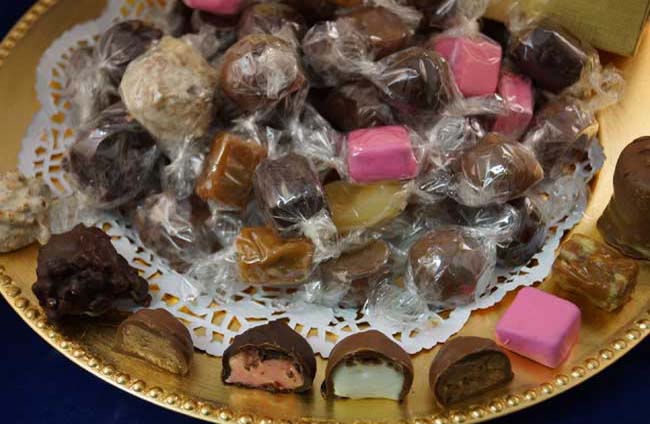 **Due to the rising temperatures, we do not recommend shipping chocolates & are not responsible for any melted chocolate.**
We offer Ben Heggy's handmade chocolates and caramels in increments as small as one half pound. You can also order mixed light and dark chocolate for any flavor offered. There are roughly 24-30 pieces to a pound, depending on the item.
For custom orders, order whatever total amount you want in one flavor and use the "Notes & Instructions" box in the checkout page to let us know specifics: ie "I would like my 1 lb. to be 1/3 milk peanut, 1/3 dark peppermint and 1/3 pretzel delight."
Ben Heggy's fine chocolates are handmade from recipes dating back to the early 1900's. These are a gourmet quality chocolates at a value price. Individually cellophane wrapped to maintain freshness, we use no preservatives and recommend air tight refrigeration but not freezing for longer storage.